Kraemer MFG's "Big Foot" cyclone is a stand alone dust separator unit that can act as an entire dust collector by itself or be incorporated into a dust collector set-up to provide dual stage separation.
Made from 14ga steel, incorporating the best features such as neutral vane, sloped inlet, 3:1 cone/body height for superior cyclonic action.
These standard attributes along with additional features such as Kraemer rotary airlocks, top mounted direct drive industrial fans, side mounted filter housings for cartridges or filter bags, make our "Big Foot"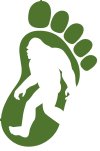 cyclone a complete solution for your dust capture needs.
Simply Click on the item below to get started

!



DRAWING